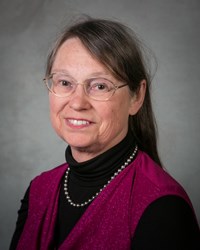 Baton Rouge, LA (PRWEB) August 13, 2013
Among the three researchers, they have 24 years of experience as WebSearch University instructorswith one now a key planner of the annual event. Its no wonder, then, that Mary Ellen Bates, Marydee Ojala, and Marcy Phelps will be featured speakers at next months WebSearch University in Washington, DC, where they will address major shifts in how info pros are doing research and adding value to their research products.
All three women readily acknowledge that their long-time membership in the Association of Independent Information Professionals (AIIP) has helped them stay on the cutting edge as info-entrepreneurs and information industry thought leaders.
The parent company of WebSearch University likewise recognizes the value of the AIIP brand. Tom Hogan, Sr, President and CEO of Information Today, Inc., explains, "Our company has had a close relationship with AIIP for some time. We are delighted to have such prestigious AIIP speakers at WebSearch University, as we think it validates the high quality of the information provided to attendees.
Marydee Ojala, Editor-in-Chief, Online Searcher, and Information Consultant, Ojala Associates (Indianapolis, IN), will present a session on new approaches to using news resources. Explains Ojala, I'll be talking about how the news cycle has changed, what people need to look out for when searching for news stories and setting up current awareness services, and how newer sources are bypassing our traditional online services. In a second session, Ojala will discuss current trends in question-and-answer services such as ChaCha, Quora, message boards, technical forums, and user-generated content.
Mary Ellen Bates, Principal, Bates Information Services (Niwot, CO), will offer a session titled Information Alchemy, which she defines as the skills and tools that info-entrepreneurs need to transform information into [value-added] impact, an increasingly important feature of our information services. In a similar vein, Batess second session, Stalking the Increasingly Elusive Advanced Search, will address the ongoing need of info pros to get even more out of their online research.
In Visualization Tools for Turning Information Into Insights, Marcy Phelps, Founder, Phelps Research (Denver, CO), explains that I will focus on simple tools, many of which we already have at our disposal, for creating charts, graphs, diagrams, and other infographics to use in our research deliverables. This represents a major shift in that clients no longer value how much or even what type of information we find. More and more, our value is in helping clients understand what the information means to them and making it decision-ready. And, in our increasingly visual world, visual formats are definitely in demand.
Bates and Phelps will also participate in a WebSearch Seminar panel billed as an "unsession," where the goal is to share tips for research and for adding value to research reports and other deliverables. According to Phelps, this interactive session, in which attendees will participate in the discussion, reflects the trend of conferences and meetings moving to speaker/audience discussion and other interactive programming formats.
According to all three presenters, WebSearch University is a great fit for info entrepreneurs and an excellent platform for sharing skills sharpened through their association with their fellow AIIP members.
As event co-planner Ojala explains, WebSearch University is a skills-based event. It's not a conference with thousands of attendees and a huge exhibit hall. It's focused on search skills, allowing people to talk with each other. These networking opportunities are invaluable for learning skills and getting to know potential business partners. Ojala also notes that the event is a great place to share the knowledge I've gleaned both from doing research projects for clients and from hanging out (usually virtually) with the highly intelligent, internet-savvy members of AIIP.
Twelve-time presenter Bates says that she usually speaks about advanced research techniques and about adding value to research results, both of which are skills I have honed over the 20+ years of being an info-entrepreneur; and having access to the support of AIIPs industry partners and affiliates has made a big difference in search expertise.
Newcomer Phelps concurs. A lot of what I've learned about the topics I'll be speaking about has been through AIIPespecially [discussion list] AIIP-L. I learn so much by listening to experts, and AIIP members are so willing to share their vast knowledge on any information-related topic. Also, speaking at WebSearch University is by invitation only, so I believe that the professional network that I've created through AIIP helped raised my visibility and make the connections that led to that invitation.
All three speakers would recommend belonging to AIIP and attending WebSearch University. As Phelps noted, Theyre both great ways to keep your skills up to date. Resources continually change andin an age of Google and other DIY research toolsit's especially important to find new ways to increase our value as info entrepreneurs.
Information Today, Inc., is offering AIIP members a significant discount on the upcoming WebSearch University Conference. To receive preferred pricing, AIIP members must contact Information Today's Registration Department (Nancy Ellor, Registrar, 609-654-6266, nellor@infotoday.com).
For more about WebSearch University visit: http://www.websearchu.com/2013/.
About AIIP

The Association of Independent Information Professionals (AIIP, http://www.AIIP.org) consists of more than 500 business owners from around the world whose firms provide research and consulting services across a wide variety of industries. Business research, competitive intelligence, market analysis, database development, training, and information management consulting are just a few of the areas in which AIIP members specialize. Some of the vertical industries AIIP members serve include scientific, medical, pharmaceutical, regulatory, information technology, education, financial services, manufacturing, nonprofits, and life sciences. A directory of members is available at: http://www.aiip.org/content/hire-info-pro/.
Media Relations/Public Relations Contact: Jeff Mustard cell: 954-801-8263; email:

Jeff(at)TheBambooAgency(dot)com; http://www.TheBambooAgency.com.
For more information about AIIP, contact AIIP Headquarters, Baton Rouge, LA; (225)408-4400, email: office(at)aiip(dot)org.