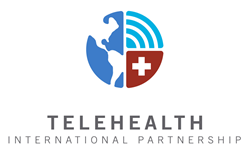 Waycross, GA (PRWEB) March 24, 2014
Theres a new Dream Team in telehealth led by industry icons and former American Telemedicine Association Presidents, Dr. Jay Sanders, the father of telemedicine and Astronaut Physician, Dr. Bernard Harris. This effort to bring in several of the leading minds in applied telehealth was orchestrated by Paula Guy, CEO of Global Partnership for TeleHealth. Paula has worked for over 15 years in the telehealth industry and has successfully launched several of the most robust telemedicine organizations in world.
TeleHealth International Partnerships (TIP) mission is to deliver worldwide access to healthcare. TIP is led by a world renowned telehealth team of experts including Dr. Jay Sanders – Chaiman, Dr. Bernard Harris Vice Chairman, Dr. David Flannery, Paula Guy – CEO, Dr. Jeffrey Kesler COO and Matt Jansen – CDO. Their combined pioneering successes in applied telehealth and telemedicine initiatives and services has supported agencies in providing efficient, cost effective, high quality healthcare to hundreds of thousands globally. TIPs over 100 years of collective professional experience in applied telemedicine practices, programs and technology integration is reaching far beyond borders of traditional medicine to make the world a healthier place.