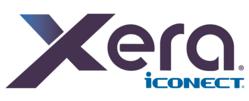 Reston, VA (PRWEB) June 24, 2013
Join iCONECT Development LLC, a world leader in the production of software products, Discovery intelligent and innovative services for the legal industry, Wednesday, June 26 at 13:00 EDT For the wrath of Article 11: How to sign boldly. This one-hour webinar CLE (pending), organized by Joshua Gilliland, Esq., EDiscovery Counsel and author of Bow Tie Law Blog, will focus on the challenges of electronically stored information in the conduct reasonable inquiry, the beginning of a trial. Strategies using advanced analytics to meet one of the duties of lawyers under Rule 11 and the ethical obligations will be discussed.
book My Place Free Webinar Now
The Wrath of Article 11: How to get Sanctioned cover boldly opinion in Star Trek themed 13 Ingenuity LLC v. John Doe, Case No. 2:12-cv-8333-ODW (JCX). Our discussion will include:
Bonds federal prosecutors under Rule Rule of Civil Procedure 11

duty of candor to the Court

duty to conduct a reasonable investigation
good analysis of factual evidence, in any case, it is essential to follow the guidelines of Article 11 says Ian Campbell, President iCONECT. Were eager to share best practices and ideas on logical way lawyers can navigate within the scope of possible errors asteroids.
To learn more about iCONECT, visit http://www.iconect.com and follow us on Twitter, or LinkedIn. For more information on XERA product and interactive videos, visit http://www.iconect.com/xera. Click here to schedule a demonstration XERA.
on Joshua Gilliland, ESQ.

Joshua Gilliland, Esq., is a blogger for the right Bow Tie, one of the lawyers Geeks two legal bloggers, columnist and founder of the World Litigation Majority Opinion LLC. He is a lawyer in California and thought leader nationally recognized in the electronic discovery with your blog, Bow Tie Law. He held more than 350 seminars legal training eDiscovery Anchorage, AK St. Thomas, Virgin Islands.
Gilliland hosted webinars with the Magistrate Judge John Facciola and other leaders Discovery, a guest lecturer at McGeorge School of Law and was published in the American Journal Counsel and Litigation: American Bar Association, The Journal of the Litigation Section. He has presented at numerous conferences and events, including LegalTech New York (LTNY), Paraben Forensic Innovation Conference, Michael Arkfelds eDiscovery Courses & Digital Evidence, Computer Business Research Conference (CEIC), McGeorge School of Law Program MCLE annual Santa Claus Clara County Bar Association, National Court Reporters Association Convention and Southwestern Law School.
Gilliland is very active in the Santa Clara County (California) Bar Association. He is the 2012-2013 President of the legislation of the Education Committee, which coordinates Clara County High School Mock Trial Tournament Santa, bound and is also a member of the Committee on Civil Practice. Gilliland proudly team coaches high school mock trial of Santa Clara.
Gilliland founded the opinion of the majority of CLL in 2011 and developed the application for the iPad applicant.
also attaches average bowtie.
iCONECT DEVELOPMENT, LLC

iCONECT Development, LLC is a world leader in developing innovative legal evaluation software, services and programs that enable people to perform complex legal projects cost accounts. Early innovators review software eDiscovery since 1999, and with the recent release of its platform eDiscovery review revolutionary web-based XERA, iCONECT continues to raise the bar for the progress in the development smart and easy to use tools that help hosting providers, law firms, corporations and government agencies worldwide to optimize workflow and manage large volumes of data more effectively functions.
iCONECTs offices worldwide is based in Reston, Virginia (Washington, DC), with satellite offices in Los Angeles, California and London, Canada.
iCONECT of iCONECT and logo are trademarks or registered trademarks of iCONECT Development, LLC or its affiliates in the U.S. and other countries. Other names may be trademarks of their respective owners.
Media Contact:

Gail Marshall

iCONECT Development, LLC

t. 310.536.8400

and. gmarshall (at) iCONECT (dot) com
clear = "all"