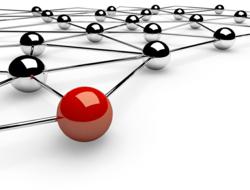 London, England (PRWEB UK) 3 May 2013
London School of Marketing has announced the success of its Overseas Support Branches (OSB) programme, helping international students overcome prohibitive tuition fees, increasing UKBA regulations and rising living expenses. By partnering with London School of Marketing, OSBs can provide students with a world class study experience, without incurring the costs of studying abroad.
London School of Marketing has acknowledged that many international students no longer find UK study packages as attractive and affordable as they used to. By forging strategic partnerships with a balanced yet comprehensive network of overseas centres, the successful London-based institution has discovered a wealth of untapped opportunities.
Our Overseas Support Branches Programme allows students to gain recognised qualifications through blended learning using our electronic platform, IMSS (Integrated Modular Study System), webinar sessions and online tutor support, combined with local resources, said Anton Dominique, COO/CFO of London School of Marketing. Successful applicants can now benefit not only from lower tuition fees when compared to standard university fees, but they can gain UK qualifications quicker without having to face the challenges and difficulties of travelling abroad.
Already showing great success to date, London School of Marketing has secured a wide range of OSB partners, including: