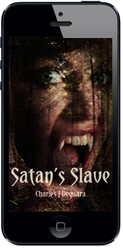 (PRWEB) September 21, 2013
Entrepreneur Charles J Deguara has taken the plunge to being a full-time author and in a short time has started building a healthy following for his work. Thanks to his fabulous readers his two novelettes have both reached Top 5 status in their respective categories on Amazon's Best Seller rank during their launches.
The first novelette, Narcissus and his lover is satirical, humorous and romantic. It has been received well by readers worldwide. Narcissus is a modern day married man, too in love with himself to give his wife Nisa the emotional and physical attention she needs. When Nisa is fed up of trying just about everything she turns to her friend. Her friend Shiri recommends a special herb that will strip Narcissus of his stunning looks temporarily. What follows is an interesting story that will have you giggling and thinking.
The second is Dear Drug Pusher, a collection of letters written by different fictional characters to a drug pusher. The work is highly satirical and provides a lot of food for thought with regards to substance abuse. The book shot to #2 in the satire category during launch week.
Charles has received a lot of feedback from readers wanting to get involved. With his upcoming novel, Satan's Slave being a work in progress, he wants to reward his special fans and include them in the process.
The VIP readers group is intended to do exactly that and much more. The spaces are limited however they are currently open to all interested in being part of the VIP readers group. VIP readers can expect:

1. Access to VIP Only content Including pre-release content and character profiles etc.

2. Being part of a community and being heard: areas to comment and chat with the author and other VIPs.

3. Awesome free gifts such as a background pack for iOS devices I-phone, I-pad etc. Other awesome stuff, T-Shirts, Pens, Mugs, Prints and much more.

4. Being acknowledged for their input. Active VIPs will always be mentioned in the acknowledgements section of the book. People will know who the awesome people that helped out were. The VIP's feedback and support will make the books awesome.

5. Being informed in advance about special launch days and other promotions were you can get copies of my books.

6. Invitations to book launches at which they will be given VIP treatment.

7. Insider info. If you are considering being an author or simply interested in the steps taken throughout this author's career you will be kept updated.

8. Marketing Insight ~ Over the years Charles J Deguara has gained quite a bit of knowledge in the marketing industry specifically online, He will tell VIPs what he is doing, how he is doing it and how effective or ineffective it was. VIPs can learn from his experiences.

9. Get some awesome gifts from sponsors and affiliates. Anything from flights to shopping sprees.

Special pricing on everything from merchandise, apparell, books and everything in between.

10. Exclusive VIP only competitions. Some phenomenal prizes to be won. Awesome offers from other authors exclusive to VIPs
If you are interested in becoming a VIP you should register here on the author's website.
More How To Start Affiliate Marketing With Amazon Press Releases