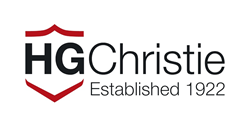 NASSAU, Bahamas (PRWEB) September 05, 2014
HG Christie Ltd. (HGC), the oldest full-service real estate brokerage in The Bahamas, introduces the new Island Map Search website intended for additional access to Bahamas real estate listings and general information about buying and selling property. HG Christie, established in 1922, is known being an early adopter of online property listings in the Bahamian market while maintaining one of the largest portfolios in the Caribbean.
With offices located in Nassau, Abaco, and Grand Bahama, HG Christies websites provide clients with easy access to exclusive and MLS listings in an interactive and responsive design. HG Christie has long been associated with having a strong presence in The Bahamas, one that is greatly attributed to innovations and award-winning online technology.
The site was designed to be simple yet functional showing a simple map search navigation, says John Christie, Vice-president, HG Christie. We wanted to provide our clients with even more online tools to better aid them in searching for Bahamas real estate and information.
Map Search functionality includes:


Bahamas MLS listings