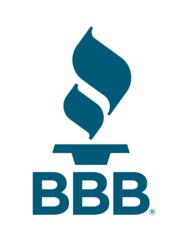 Arlington, VA (PRWEB) May 21, 2013
In the wake of the devastating tornadoes that ripped through Oklahoma yesterday, and in north Texas last week, Better Business Bureau and BBB Wise Giving Alliance have issued tips to help donors make smart giving decisions and to avoid scams.
After every natural disaster and manmade catastrophe, we see an outpouring of generosity, along with the inevitable scams and frauds, said Art Taylor, president and CEO of the BBB Wise Giving Alliance. We urge donors to take the time to make sure their donations are going to legitimate charities that can do the most good for those in need.
BBB Oklahoma City is so grateful for the immediate response from people all across the country, said Kitt Letcher, the brand new president and CEO of BBB of Central Oklahoma, who started in the position just yesterday. We will be keeping a close eye on the situation in order to prevent, as much as possible, scams related to charity relief, as well as restoration and rebuilding services.
BBB Wise Giving Alliance is offering the following tips to help donors decide where to direct donations to assist victims:
Be cautious when giving online. Be cautious about online giving, especially in response to unsolicited spam messages, and emails and social media posts that claim to link to a relief organization. If you want to give to a charity involved in relief efforts, go directly to the charitys website. In response to hurricanes Katrina and Rita, and the Asian tsunamis, the FBI and others raised concerns about websites and new organizations that were created overnight, allegedly to help victims.
Rely on expert opinion when it comes to evaluating a charity. Be cautious when relying on third-party recommendations such as bloggers or other websites, as they may not have fully researched the relief organizations they list. The public can go to http://www.bbb.org/charity to research charities and relief organizations and verify that they are accredited by the BBB and meet the 20 Standards for Charity Accountability.
Be wary of claims that 100 percent of donations will assist relief victims. Despite what an organization might claim, charities have fund raising and administrative costs. Even a credit card donation will involve, at a minimum, a processing fee. If a charity claims 100 percent of collected funds will be assisting disaster victims, the truth is that the organization is still probably incurring fund raising and administrative expenses. It may use some of its other funds to pay these costs, but the expenses will still be incurred.
Find out if the charity has an on-the-ground presence in the impacted areas. Unless the charity already has staff in the affected areas, it may be difficult to bring in new aid workers to provide assistance quickly. See if the charitys website clearly describes what the charity can do to address immediate needs.
Find out if the charity is providing direct aid or raising money for other groups. Some charities may be raising money to pass along to relief organizations. If so, you may want to consider avoiding the middleman and giving directly to those that have a presence in the region. Or, at a minimum, check out the ultimate recipients of these donations to see whether they are equipped to provide aid effectively.
Gifts of clothing, food or other in-kind donations. In-kind drives for food and clothing, while well intentioned, may not necessarily be the quickest way to help those in need unless the organization has the staff and infrastructure to distribute such aid properly. Ask the charity about its transportation and distribution plans. Be wary of those who are not experienced in disaster relief assistance.
–30–
ADDITIONAL RESOURCES:
BBB Wise Giving Alliance is asking anyone who receives a suspicious charitable solicitation to report it to BBB Report a Scam.
BBB Mobile Giving Foundation offers opportunities to text to give to charities actively operating on-the-ground in Oklahoma and Texas.
BBB Mobile Giving Foundation also is a part of HelpBridge, a mobile app that helps family and friends stay in touch during a disaster, and assists in donations to qualified relief organizations. The HelpBridge app is free and available on iOS, Android and Windows.
ABOUT BBB WISE GIVING ALLIANCE: BBB Wise Giving Alliance produces reports on over 1,200 nationally soliciting charitable organizations, and local BBBs report on another 10,000 local and regional charities. BBB Wise Giving Alliance does not rank charities but rather seeks to assist donors in making informed judgments by providing objective evaluations of national charities based on 20 standards that address charity governance, finances, fund raising, appeal accuracy, and other issues. The outcomes of the evaluations are available online at give.org. BBB Wise Giving Alliance is an affiliate of the Council of Better Business Bureaus.
ABOUT BBB MOBILE GIVING FOUNDATION: BBB Mobile Giving Foundation is a non-profit organization dedicated to helping other non-profits raise funds through mobile. BBB MGF works with North American cellular phone operators who enable this mobile giving service on a no cost basis; donations go entirely to the recipient charities for use in responding to individual disasters and to meeting their missions. For more information, go to mobilegiving.org.
ABOUT BBB: For more than 100 years, Better Business Bureau has been helping consumers find businesses, brands and charities they can trust. In 2012, consumers turned to BBB 124 million times for Business Reviews on more than 4.5 million companies and Charity Reports on 11,000 charities, all available for free at bbb.org. The Council of Better Business Bureaus is the umbrella organization for 113 local, independent BBBs across the United States and Canada, as well as home to its national programs on dispute resolution and industry self-regulation.
MEDIA CONTACTS: For more information, national journalists should contact Katherine Hutt at 703-247-9345 or khutt(at)council(dot)bbb(dot)org or Kelsey Owen at 703-247-9376 or kowen(at)council(dot)bbb(dot)org. Other journalists should contact the BBB in their local market.