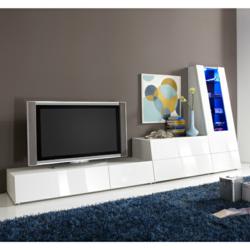 (PRWEB UK) 25 February 2013
After building a reputed name in the line of online furniture suppliers in the UK, the leading furniture company FurnitureInFashion is now offering web services for small businesses like drop shippers. The company is offering domain, website and marketing services to small and new businesses like affiliates and drop shippers. FurnitureInFashion is currently working with a huge network of drop shippers for expanding its target market and brand awareness. The number of drop shippers has increased over the time which has compelled FurnitureInFashion to give better opportunities to small businesses in making significant name in the online business.
The owner and Managing Director of FurnitureInFashion Asad Shamim said, As a leading furniture supplier of furniture, we are now enjoying working relationship with many drop shippers who are new in the online business. We know how important it is to stay up-to-date when it comes to a new online selling company and online shoppers every changing preference. To help drop shippers lead in the online retail industry, we are offering services in providing domain, full web development services and internet marketing services to create the awareness of business. We are offering complete service package at extremely affordable rates for drop shippers.
FurnitureInFashion is working with several drop shippers and affiliates to sell its products and provide business opportunities to new entrepreneurs. The website of FurnitureInFashion is a fantastic example for drop shippers. The website offers clean interface along with search filters to help customers find exactly what they want. Following the same trend, the company is willing to offer domain for the website along with website development and internet marketing as well. Mr. Shamim said, We have highly skilled web developers who completely understand the importance of having perfect domain for a successful business. Our web developers hold expertise in SEO and believe in SEO oriented domain name for websites in order to make the website rank reasonably on the search engine. With our web developers, the drop shippers will have extra leverage of customizing their website by discussing their requirements with our web developers.
Mr. Asad talked about the web development service and said, Online shoppers today have higher standards and expectations when it comes to choosing and eCommerce website to buy from. For this reason, online vendors need to ensure their website is not only pleasing to look at but are also functional. These two aspects will help the business achieve success in particular niche. Without a careful balance between good design of the website, user-friendly interface and search engine optimization, an eCommerce website can lose its potential customers. Realizing the importance of these essentials, we are offering user friendly interfaces for online shopping carts and account registration. We are also offering search filter functions for providing maximum convenience to customers.
FurnitureInFashion is also offering internet marketing services including the use of social media tools like blogging, Twitter, Facebook, LinkedIn, PR and several other essentials to make a business successful. FurnitureInFashions web design services can help clients achieve better ROI and online exposure while engaging and keeping the online consumers coming back for more.
FurnitureInFashion is welcoming new drop shippers as the company has expanded its warehouse to offer 90% stock at all times. The company has established a great name among the online furniture suppliers which will clearly give an edge to drop shippers as well.
About FurnitureInFashion
FurnitureInFashion is a UK based online retail business. It supplies furniture items from its German based warehouse and has a showroom in Bolton, UK. The company provides everything from umbrella stand wall art and room dividers to bedroom, bar stools and computer tables. FurnitureInFashion offers excellent free delivery within UK and has a fantastic customer service as well. For further information and details about the sale, visit http://www.furnitureinfashion.net
Related Affiliate Marketing Companies Online Without Having To Buy A Domain Press Releases