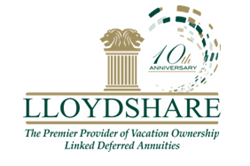 Mexico City, Mexico (PRWEB) July 31, 2014
ACLUVAQ hosted its 4th annual Sales and Marketing Forum of the Americas on May 14th and 15th, 2014. The event was hosted at the Moon Palace Golf & Spa Resort located in Cancun, Mexico. Over 2,000 participants from around the world attended. This included the Lloydshare team, who also served as an exhibitor at the conference.
Guests were able to learn the latest trends and updates regarding the vacation industry from top professionals. By bringing all of these individuals together in one location for a special event, they were able to exchange ideas and educate each other based on unique experiences that could be applied together. It was a pleasure for Lloydshare to speak with individuals with a passion for their work along with the desire to succeed and produce positive results.