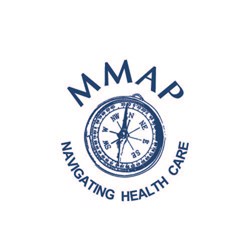 Lansing, MI (PRWEB) November 07, 2013
Enrolling in health care insurance? Feeling overwhelmed? Michiganders are bombarded with information about the Marketplace The Exchanges Medicaid Expansion Obamacare Open Enrollment for Medicare. Its all happening at once. If you are a Medicare participant, you have another worry: the scammers.
Medicare open enrollment (October 15 December 7, 2013) is the time when all people with Medicare are encouraged to review their health and prescription drug coverage. The Health Insurance Marketplace Open Enrollment period (October 1 to March 31, 2014) overlaps with the Medicare enrollment period. Scammers know this and are busy on the phones.
According to Susan Bowen, Regional Coordinator of the Michigan Medicare Medicaid Assistance Program (MMAP), Region 9 Area Agency on Aging, "Unscrupulous people tend to market on governmental changes as opportunities to prey on the elderly and other vulnerable populations." According to Bowen, "Scammers are calling people who have Medicare and telling them they need to get a new Medicare card because of the ACA, also known as Obamacare, or they need to meet with a representative to talk about how their healthcare of Social Security benefits will change. This is not true. Essentially, they are trying to sell a product (insurance) or obtain personal information."
A recent scam targeting northeast Michigan involved the promise of $ 3,000 worth of groceries and products. The caller succeeded in getting the personal information of the senior.
Seniors, stay on guard. You have health insurance through Medicare.
If you are called by someone who claims to be from Medicare, hang up. Medicare does not call its enrollees. Or better, dont answer. If you do want to make changes to your Medicare, call the Michigan Medicare Medicaid Assistance Program, or MMAP. Call 1 800 – 803 7174.
Source: Susan Eagling Bowen, Region 9 Area Agency on Aging, A division of NEMCSA and partnering county Commissions/Councils on Aging
About Michigan Medicare/Medicaid Assistance Program (MMAP)

MMAP (pronounced map) provides free health benefits counseling services for Michigans Medicare beneficiaries, including younger adults who have Medicare due to a disability and Medicare beneficiaries who may also qualify for Medicaid. MMAP counselors provide personalized counseling to help beneficiaries understand and make informed decisions about their Medicare benefits and plan options. MMAP also promotes Medicare Fraud Awareness and works to educate beneficiaries on how to detect and report suspected Medicare Fraud.
MMAP is part of the national networks of State Health Insurance Assistance Programs (SHIP) and Senior Medicare Patrols (SMP). It is dedicated to providing objective and confidential health benefits counseling services and is not affiliated with nor does it receive funding from the insurance industry. Funding for MMAP comes from grants from the Michigan Office of Services to the Aging and the U.S. Department of Health and Human Services.
Beneficiaries who would like to talk with a MMAP counselor should call 1-800-803-7174.