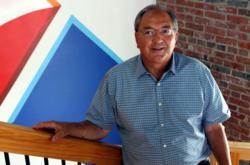 Norfolk, Virginia (USA) (PRWEB) February 18, 2013
xTuple is proud to announce its new membership in the National Association of Electrical Distributors (NAED) Allied Partner program.
&#13
Account Executive for xTuple, Mr. Stacey Pandeloglou, will be on hand at the NAED South Central Region Conference at Caesar's Palace in Las Vegas on February 25-27 to meet with NAED members to demonstrate the lately released xTuple version 4., featuring multiple enhancements made specifically for electrical distributors, totally integrated CRM method, and 400+ other enhancements as effectively as a brand new Mobile Web application.
&#13
The targets and objectives of xTuple align with NAED's mission as each organizations serve a wide spectrum of distributors from modest- to mid-sized independents to the larger national chains. xTuple recognizes that many clients are also members of advertising groups, such as IMARK, and the organization is keenly aware of the chance to broaden horizons by operating with "the meeting spot of the business" – that is, the National Association of Electrical Distributors.
&#13
Appear for xTuple in upcoming issues of NAED's tED magazine, too. @tEDmagazine is recognized as THE voice for electrical distributors – from national chains to effective independents. NAEDs tED is read by the leading firms in the market.
&#13
About NAED &#13

NAED is the central supply of the nation's electrical distributors and their affiliates, serving as your hub of education, information, networking and services. Learn far more at xTuple.com/NAED and stick to @NAED_org on Twitter.
&#13
About xTuple&#13

xTuple enterprise management application provides growing firms manage over operations and profitability. xTuple integrates all critical functional areas in one particular modular technique: sales, accounting and operations like buyer and supplier management, inventory manage, manufacturing and distribution the potent tools to Develop Your World