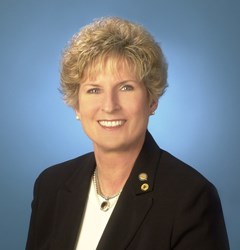 Washington, DC (PRWEB) September 04, 2013
Prudential PenFed Realty was recognized for several accomplishments at the 2013 Brookfield GRS Forum held in Phoenix, Ariz. August 26-29.
"We pride ourselves on the level of commitment that both our staff and our real estate professionals demonstrate in everything that they do. It comes to no great surprise that our Business Development Department has won these awards as their day to day efforts set the bar for exemplary performance," said Kevin Wiles, president mid-Atlantic region of Prudential PenFed Realty.
For the third consecutive year, and the fourth time in the last five years, Prudential PenFed Realty has received the Spirit of Partnership Award. It was awarded this year for their work done on group moves. This is the top award given to brokers in the Brookfield Global Relocation Services network (formally Prudential Real Estate and Relocation Services, Inc.).
This award is a reflection of all the hard work that goes into always delivering premier level service. We congratulate our entire team which includes the staff and real estate sales professionals that worked so diligently to achieve this prestigious award, said Alissa Hileman, CRP, manager of Corporate Relocation and Broker to Broker at Prudential PenFed Realty. Alissa is gCertified with Brookfield Global Relocation Services.
The 2013 North American Performance Award for Destination Services was awarded to Prudential PenFed Realty in recognition of outstanding relocation referral performance and demonstrating the highest levels of external outreach and partnering with Brookfield Global Relocation Services on group moves. This award was presented to those brokerages in the network who achieved 100% conversion on destination referrals.
I am extremely fortunate to work with a premiere, dedicated Business Development Staff and certified relocation agents that go the extra mile each day for the transferees they are assigned. They are without a doubt, BEYOND EXCELLENT. These three outstanding awards are a testament to the broad spectrum of talent and success of our team members, said Hellen Valle, CRP, vice president of Business Development at Prudential PenFed Realty. Hellen Valle is a member of Brookfield Global Relocation Services relocation advisory council, is a mentor for other brokers in the network, has served on the government review team, and is gCertified.
In addition to the aforementioned awards, Prudential PenFed Realtys Inventory Division was awarded first place by Brookfield Global Relocation. This award recognizes the companys outstanding results in direct home selling costs, Broker Market Analysis (BMA) variance, days on market, and performance improvement.
Our inventory department is proud and honored to be selected, from a field of exceptional brokers, to receive this award for a second time. We are fortunate to have a team of extraordinary agents and staff who are committed to exceeding our clients expectations. Their dedication and talents make this kind of success possible, said Robert Flynn, managing broker, Inventory/REO at Prudential PenFed Realty.
About Prudential Real Estate and HSF Affiliates LLC

Prudential Real Estate is a part of the HSF Affiliates LLC real estate brokerage family, which includes Real Living Real Estate and the new Berkshire Hathaway HomeServices brand available later in 2013. Prudential Real Estate franchises are independently owned and operated. HSF Affiliates LLC, based in Irvine, Calif., is a joint venture of HomeServices of America and Brookfield Asset Management.
Prudential, the Prudential logo and the Rock symbol are registered service marks of Prudential Financial, Inc. and its related entities, registered in many jurisdictions worldwide. Used under license with no other affiliation with Prudential.
About Prudential PenFed Realty

Prudential PenFed Realty, wholly owned by PenFed (Pentagon Federal Credit Union), is a full-service real estate company with an annual sales volume over $ 1.7 billion; serving PenFed members as well as the general public. Recognized as a leading real estate company in its service area, it is ranked among the top Prudential affiliates nationwide. Over 1,700 top-notch sales professionals work out of Prudential PenFed Realtys 49 offices to provide complete real estate services nationwide.
Prudential PenFed Realty is an affiliate of the Brookfield/Home Service Franchise (Formerly Prudential Real Estate) Residential Property Services network. Its franchises are independently owned and operated. The network provides franchises with numerous benefits, including access to Prudential Real Estates Online Seller Advantage