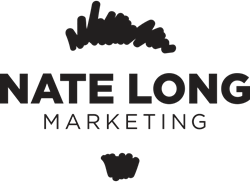 Tallahassee, Florida (PRWEB) September 24, 2013
Nate Long published an article on NateLongMarketing.com today guiding readers through Pinterests recent announcement to launch Promoted Pins, commenting on the potential impact it may have for users and businesses alike.
The article, titled Whats New in Social Media: Pinterest Promoted Pins, praises the new product as a tool businesses can use to achieve even greater results through Pinterest marketing.
Promoted Pins provide businesses an opportunity for paid visibility on a social network that is proven to generate heavy amounts of traffic and sales to businesses who spend the time to engage followers with useful, relevant and fun content, said Long. Considering its the first advertising product available on Pinterest, social media marketers should be paying attention to what happens next.
Pinterests announcement came in the form of an email and blog post written by Pinterest Founder and CEO Ben Silbermann.
I was impressed with the way the company communicated the announcement to its users, said Long. They clearly learned a valuable lesson during the affiliate links controversy and seem committed to honest and open communication with their users.
According to the blog post announcement, Pinterests new Promoted Pins will adhere to a few guidelines that ensure advertisers publish only content that is tasteful, transparent, relevant and continually improving based on user feedback. Promoted Pins are initially being rolled out to a limited number of businesses to test the new product and its effects on the user experience.
From the social media marketing angle, it will be interesting to watch how accurately the Pinterest algorithms will determine relevancy, said Long. Or more specifically, I'm anxious to find out what kind of criteria business marketers will be able to use to target various audiences. Could it ever be as targeted as Facebook advertising? Im not sure it could, but Pinterest users behave differently than Facebook users and are worth the marketing dollars, in my opinion.
To read the full blog post about Pinterest Promoted Pins, readers can visit NateLongMarketing.com.
About Nate Long Marketing

Nate Long Marketing is a strategic marketing consultancy that specializes in the integration of social, mobile, content and PR. Founder Nate Long has helped more than 100 businesses gain exposure, increase sales and build critical relationships with customers. For online marketing tips, visit NateLongMarketing.com.